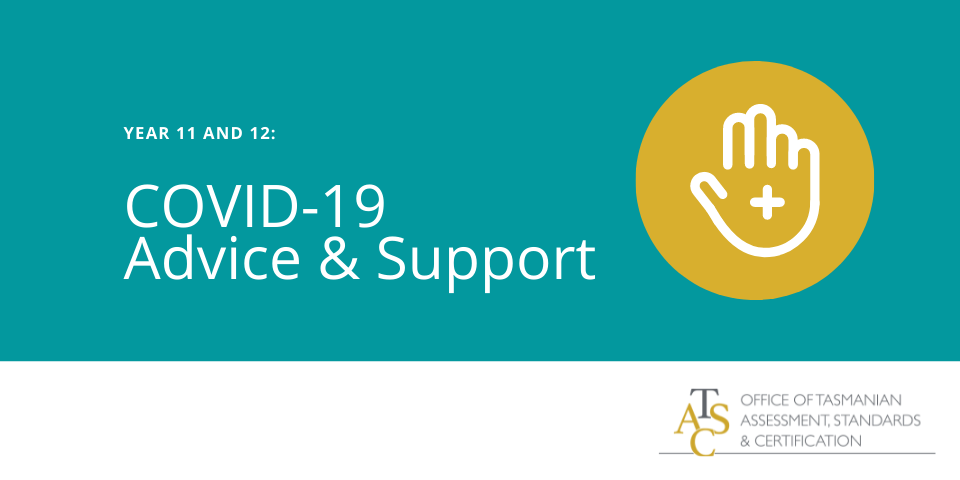 Update – 18 October 2021
Following the announcement from the Premier that the lockdown in Southern Tasmania ends at 6pm today, TASC is confident that performance exams for schools in Southern Tasmania can be held using COVID-19 safe practices.

New performance timetable for southern schools:
A new timetable has been created, with most performance exams previously scheduled between Friday 15 October and Friday 22 October now rescheduled.
Speak with your school about the new timetable.
Exams between Monday 25 October and Wednesday 27 October remain as previously scheduled.
The new timetable has been created with the following considerations prioritised:
the possibility of new rehearsal schedules
timeframes that allow bump-out requirements
an equitable approach for all schools with at least two days built into the schedule for loss of rehearsal time.
COVID-19 safe behaviours and practices:
The safety and wellbeing of students and everyone involved in the performance exams is a priority. To ensure the safety of all involved COVID-19 safe practices and behaviours will be in place at all of the performance exams. The following practices are aligned with current Public Health advice.
Face masks
The current advice from Public Heath is that face masks must be worn by everyone aged 12 years and older until 6:00pm Friday 22 October. This advice may change. You can stay up to date by visiting the Tasmanian Government website. Southern Tasmania restrictions | Coronavirus disease (COVID-19)
Face masks must be worn by everyone within the performance centre.
This includes:

Students, when not performing
teachers
assessment panel members

backstage crew, including lighting, audio, and stage crew
TASC has sought and been approved for students, when performing, to be exempt from wearing a mask. The exemption is to ensure that performers can "enunciate clearly, or to ensure visibility of their mouth, as part of their employment or training"
All performers must immediately return to wearing their mask at the end of their performance when they have left the stage.
Check In TAS
Accurate attendance at each performance must be maintained. All attendees at performances must use the Check In TAS app or the paper-based alternative when you arrive at the centre.

Social distancing
Social distancing requirements must be adhered to in all venues. A distance of 1.5 metres must be maintained by:

cast and crew (when not performing)
assessment panel members

Cleaning and hygiene requirements

frequently touched surfaces must be cleaned and disinfected regularly


Stay home if sick
As outlined by Public Health it is important that students, school-based staff, assessment panels and audience members do not attend a performance if unwell. If someone has COVID-19 symptoms they must get tested and remain in isolation until they receive their results.
What if a student is unwell on the day of their performance?
TASC Medical Certificate
As in other years a student must submit a TASC medical certificate if they are unwell on the day of their exam. Please ensure that students are aware of what to do if they can't attend an exam.
The dedicated TASC webpage Illness and emergency during exams has a number of resources to support students. 
Performance requirements
A stand-in performer will be required to read the part of the student who is unwell.


---
Update – 15 October 2021
Following the announcement from the Premier of the short, sharp lockdown for three-days in the south of the state TASC can confirm that the performance exams scheduled during the lockdown period in affected areas will be postponed.
We understand that this announcement from the Premier may create some questions from your students in your school. Tasmania has been planning for a lockdown in case it is needed as a circuit breaker to COVID-19 being detected in the community. Due to the restrictions on movement and mask wearing it is important that we postpone the performance examinations affected by this announcement.
Performance exams for Theatre Performance Drama scheduled between Friday 15 October and Monday 18 October (inclusive) in the south of the state will be postponed.
The due date for folios due to teachers on Wednesday 20 October will be extended to Friday 22 October for those schools in lockdown affected areas. This reflects that students may be impacted in preparing their folios by learning from home on Monday.
As per usual practice, teachers will have two working days to upload the folios into TRACS following the due date to teachers.

Folios effected:

ARA315116 Art Theory and Criticism

MED315117 Media Production

CDG315118 Computer Graphics and Design

ENW315114 English Writing
Given this news, it is possible, but not probable, that 2021 exams and end-of year assessments could be different than we have seen before.
Unlike other states affected by COVID-19 these circumstances, so late in the school year, may mean that some written exams cannot go ahead as scheduled.
We know that there are students and parents who are worried about how COVID-19 could potentially impact on their TCE scores and ATAR ranking.
Everyone across Australia is experiencing a different senior secondary year – everyone is disrupted and impacted by the pandemic in some way.
We can assure you that we have planning and processes in place that take these unique circumstances into account and will be able to determine valid results for every student, no matter what occurs.
It's also important to remember that the outcome of senior secondary education isn't simply a score on an exam, but the knowledge, habits and ability to learn and take those skills into your future.
Keep up to date by visiting the Tasmanian public health website Coronavirus disease (COVID-19).