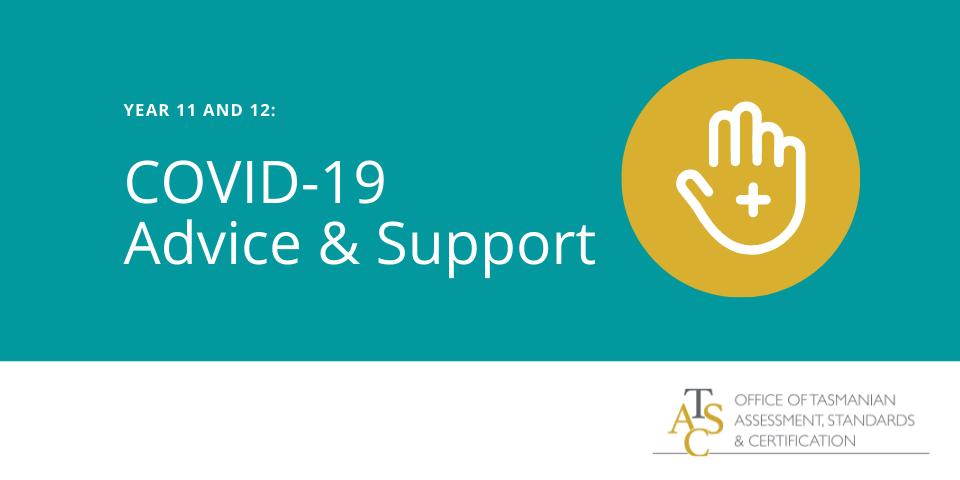 The latest updates and further information about the TASC response to COVID-19 can be found on the 2021 COVID-19 Updates page.

---
Following the announcement by the Premier of a short three-day lockdown (from 6pm Friday 15 October to 6pm Monday 18 October inclusive) in the south of the state, TASC has made adjustments for end of year assessments for some courses for students in southern Tasmanian schools affected by the lockdown.
The Theatre Performance and Drama timetable for the south has been updated to reflect the time lost due to the three day lockdown.
The due date for the folios due on Wednesday 20 October will be extended to Friday 22 October for those schools in lockdown affected areas. This reflects that students may be impacted in preparing their folios by learning from home on Monday.
More information is available on the 2021 COVID-19 Updates page.