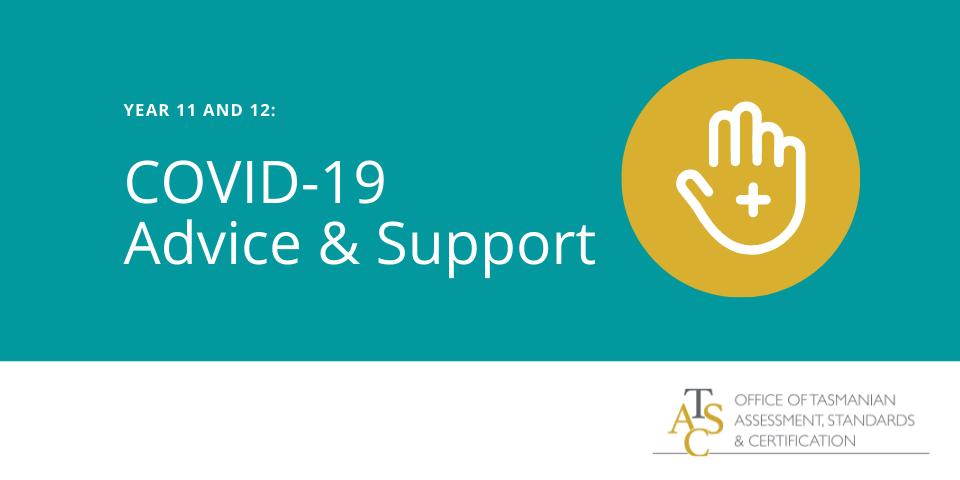 Face-to-face senior secondary course delivery continues applying the COVID-safe measures outlined in the COVID-safe schools plan (for Term 3). Schools and teachers will continue to work with Years 11 and 12 students to build upon existing knowledge and master skills required. However, Term 1 showed us that despite the best efforts by all involved, accessing some of the TASC course requirements may be challenging in the current environment.
We know that teachers are already using innovative practices to support student access to TASC course content and work requirements in authentic ways. In recognition of this work, and in aligning with Tasmanian Public Health requirements and the COVID-safe schools plan, TASC has responded to support student and teacher wellbeing and to provide student-centred options that assist young adults to achieve their goals in 2022. The TASC Guiding Principles for Responding to COVID-19, school and teacher feedback, and insight from the TASC Liaison Officer Forums and TASC Principals' Reference Group has informed our response.
The approach we have taken in 2022 is sustainable and replicable across years, as required. Continuity and consistency safeguards the course content and work requirement expectations, providing clear guidance for students and teachers regardless of the year teaching, learning and assessment is undertaken.
Key responses (detailed below):
Continuity of learning and internal assessment
Course specific considerations
External Assessment, Resulting and Certification
Reintroduction of the Preliminary Achievement (PA) Guarantee for 2022.
We will continue to monitor the situation and respond as necessary.