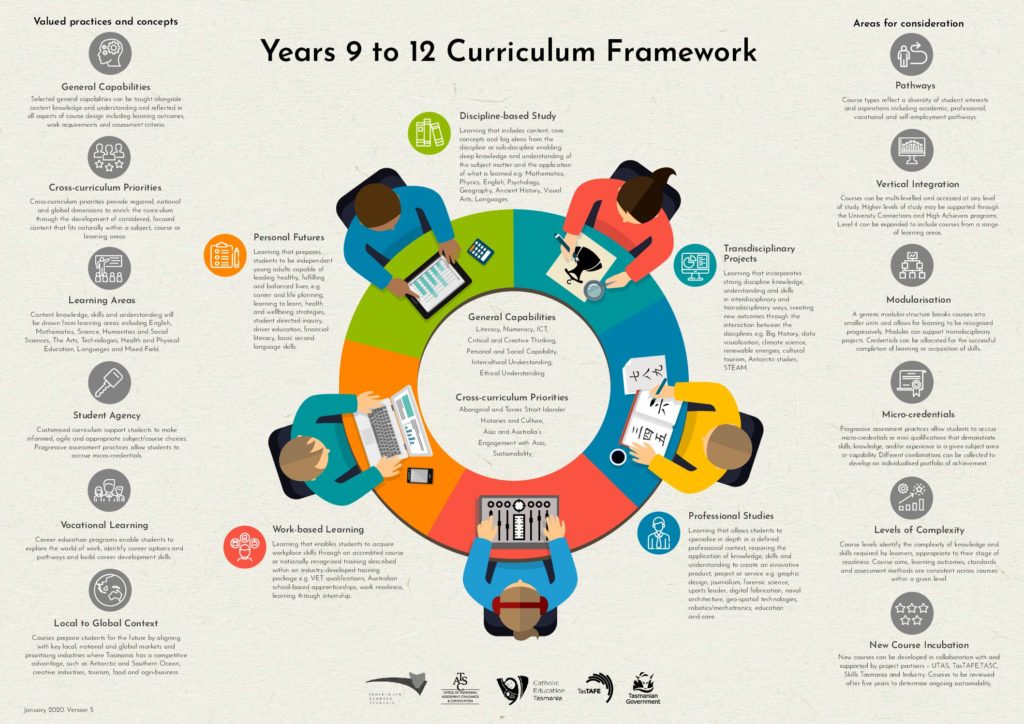 TASC now recognises six new General Capabilities Short Qualifications available for delivery in schools this year.
These qualifications will be particularly useful to Year 12 students aiming to complete their TCE by the end of 2020, whose ability to undertake practical components of VET was impacted by COVID-19 resulting in fewer TCE credit points than they expected to achieve.
The short qualifications are designed to increase a student's general skills and capabilities needed for the future and draw from 'real world' situations or lived experience. The qualifications will increase a student's understanding and aptitude in the areas of:
critical and creative thinking
personal and social capability
intercultural understanding
ethical understanding.
Each short qualification is of 20 hours duration and on successful completion will contribute two credit points at Level 2, towards a student's TCE.
Schools wanting to offer the courses can contact years9to12learning@education.tas.gov.au. Current courses recognised or accredited by TASC are listed on our Courses page. Students can use the TCE course planner to find courses and the number of TCE credit points achievable.