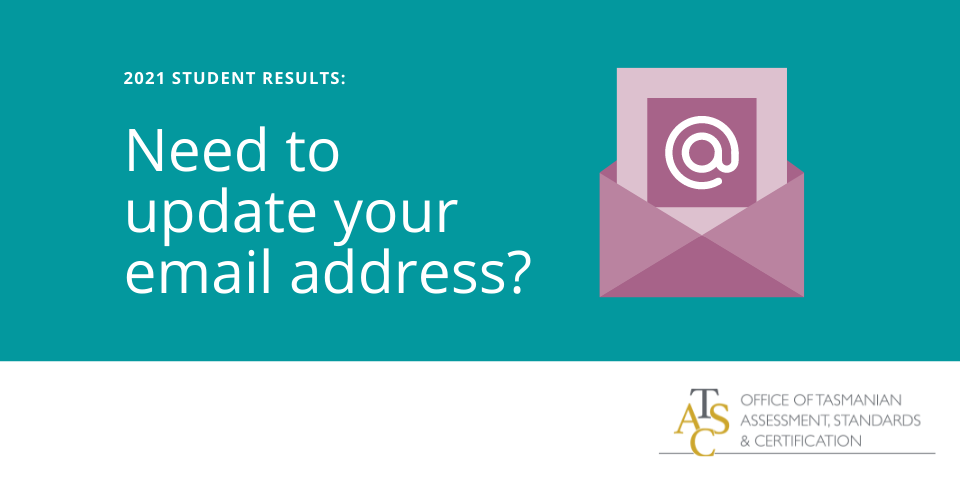 Results are posted to all students (including if you have registered for emailed results in your Student Declaration).
If you need to update the email address you provided, you can do this below:
You need to update your email address before or on 14 December, and complete both steps in the registration process:
complete the registration form
click on the link that is emailed to you to verify that the email address provided is correct.
TASC will keep the Update your email address form available for late updates until 5pm on Friday 17 December.
You will be emailed your results to the updated and verified email address within 24 hours (for updates made between 15 and 17 December).