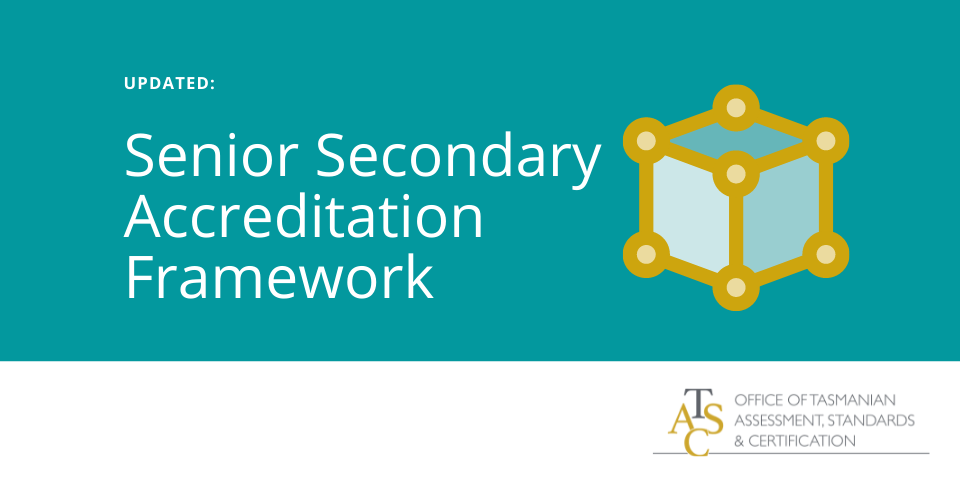 An updated Senior Secondary Accreditation Framework is now available on the TASC website to apply to all senior secondary courses currently in development.
The development and review of the accreditation framework are key functions under the Office of Tasmanian Assessment, Standards and Certification Act 2003 with the Minister for Education responsible for approving the framework.
The new 1-page framework includes:
an overarching vision statement aligning with the Years 9 to 12 Education Framework
guiding principles that underpin the operation of the framework
refined priorities and standards
increased collaboration to ensure course developers are provided guidance and support by TASC as required to meet the standards for course accreditation
greater efficiencies throughout the accreditation process.
The framework was developed over 2021 with a review of the existing 3-page framework and development of a new accreditation framework in consultation with the Framework Advisory Council and 9-12 Learning. The new accreditation framework was approved by the Minister for Education in December 2021.