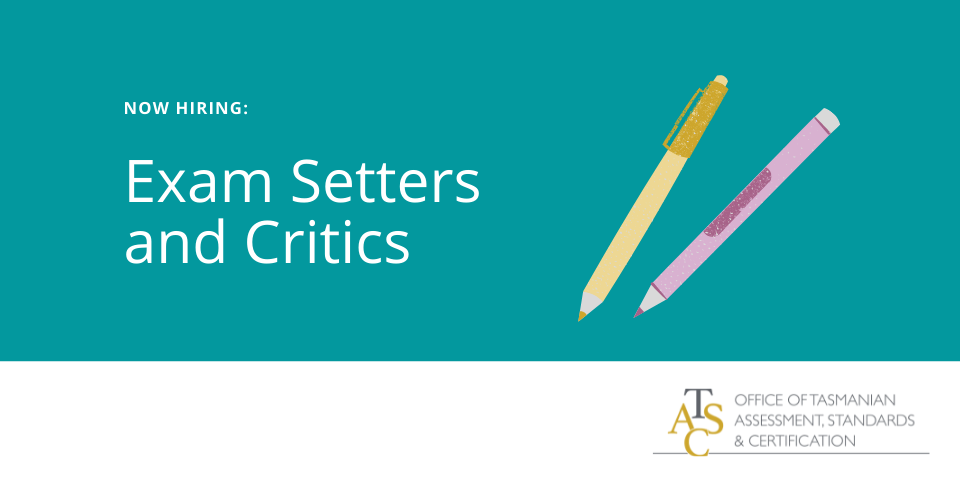 Applications are open for Setting Examiners and Exam Critics for 2023. TASC welcomes applications from new and experienced applicants to develop the external assessments for Level 3 and 4 courses.
To ensure that there is no perceived conflict of interest, you must not be teaching the Level 3 or 4 course in the same year you write or review the exam for that course.
See TASC Employment 'Setting Examiners and Exam Critics' for more information about the roles, including:
the Statement of Duties and Application forms.
Applications close on Friday 24 February 2023 (or when all roles are filled).