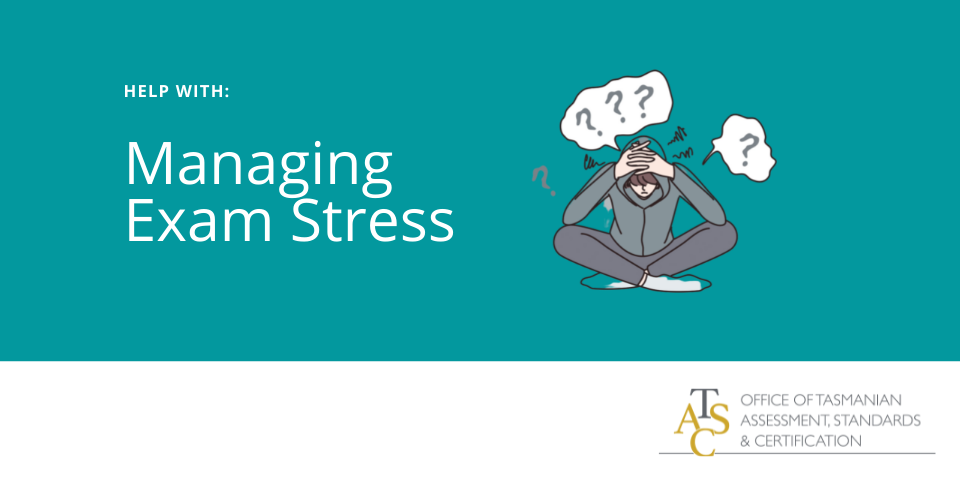 In our 2021 Student Survey, we heard that many students feel nervous before their exams.
The infosheet Managing Exam Stress links to key resources to assist you in managing these very normal feelings. As well as being able to tell if it's becoming too much and you need more help.
Importantly, talk with your teachers about your assessments and how you can prepare. Your teachers help prepare students for their exams every year and can provide expert advice.
The TASC website also provides lots of information about Preparing for exams, including what to take to exams and how to access past exam papers so you know what to expect.