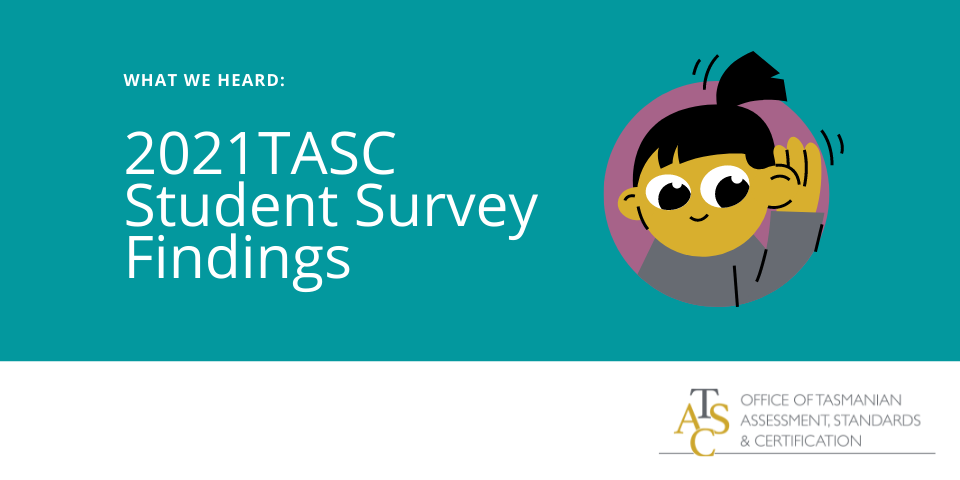 We have started to analyse what students have shared with us from the 2021 Student Survey, starting with Information students want to know.
We are enthusiastic to hear that students really want more information – both the detail about various processes that are part of their senior secondary studies and helpful pointers and tips that will assist them now and in the next stages of their education.
TASC will be putting together information sheets to connect students to where to find the information they want and who to speak to.
We will also work with the Department of Education to produce short videos for students on:
What to do if you have an illness or emergency during exams
Understanding senior secondary ratings and grades.
We will also update the student pages and information on the TASC website to cover what students most want to know, and include information and where to access new resources in the 2021 Student Guide.
We will be releasing the student survey findings and how TASC is responding by theme over the remainder of 2021, so keep your eye out for more of what students have said about senior secondary years.