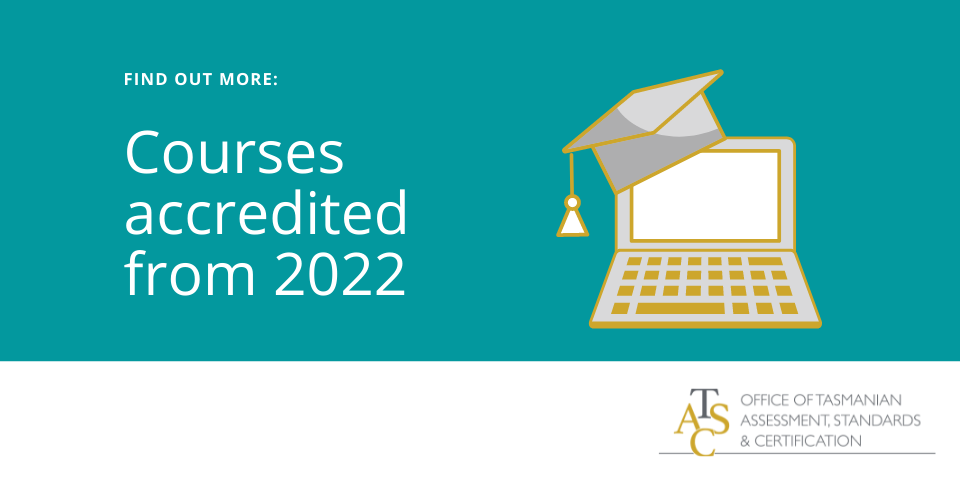 Five new senior secondary courses are accredited from 2022. Schools can begin to offer the courses for Year 11 and 12 students from 2022 onwards.
The courses, developed by Years 9-12 Learning as part of the Years 9-12 Project and accredited by TASC, are:
The course documents for these new courses are now available alongside all other TASC accredited courses and in the TCE Course Planner for students.
For more information:
Teachers and Leaders can access Professional Learning to support implementation of these courses through Tas Ed Talks 2021.
Support resources for the delivery of Year 11 and 12 courses and programs is available through the Years 11 & 12 website.
Senior secondary course accreditation information is available at Course Accreditation on the TASC website.