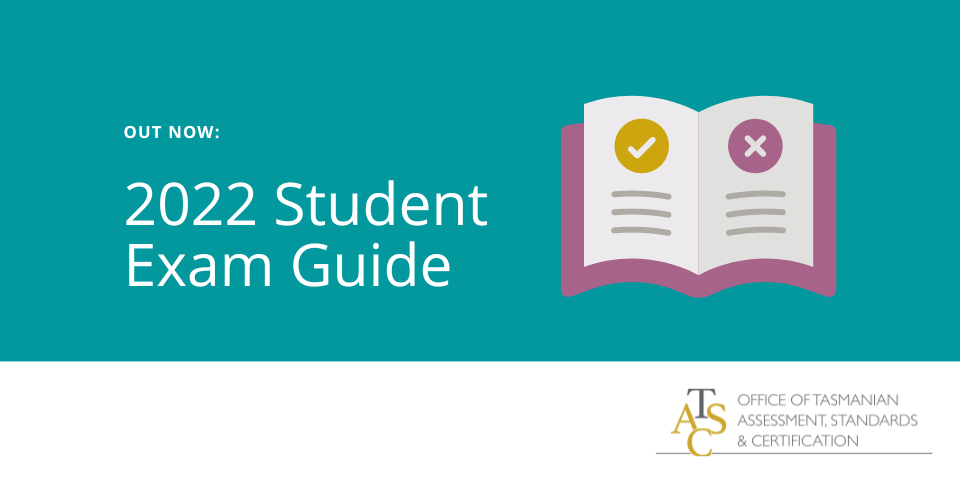 If you are sitting any external assessments this year, your school will receive a printed copy of the Student Exam Guide to give to you at the start of Term 4.
An electronic copy of the 2022 Student Exam Guide is also available. The Exam Guide covers the essential information you need to prepare for your end-of-year exams and assessments.
The guide outlines key dates for the external assessment process, the course deadlines for externally assessed folios and other project work and exam timetables. There is also information about assessment rules, processes for medical certificates/emergencies, and receiving results and certificates.
The 2022 edition of the guide includes:
External assessment – did you know?
Information about getting prepared for the 2022 written exams, including the 15 minutes of 'reading time' being changed to 'preparation time' and a reminder that students are not to start writing answers until the working time starts
Information about the Preliminary Achievement Guarantee that applies to students tracking towards a PA in 2022
Tips for staying CALM during exams (get Comfy, Adjust your mindset, Line it up, Manage your time)
The exam length (in hours) being included in the written exam timetable (see all 2022 exam timetables).
---
For more information, see Preparing for exams.