TASC is an independent education regulator for senior secondary education and responsible to the Tasmanian Minister for Education, Children and Youth.
Introducing the TASC Board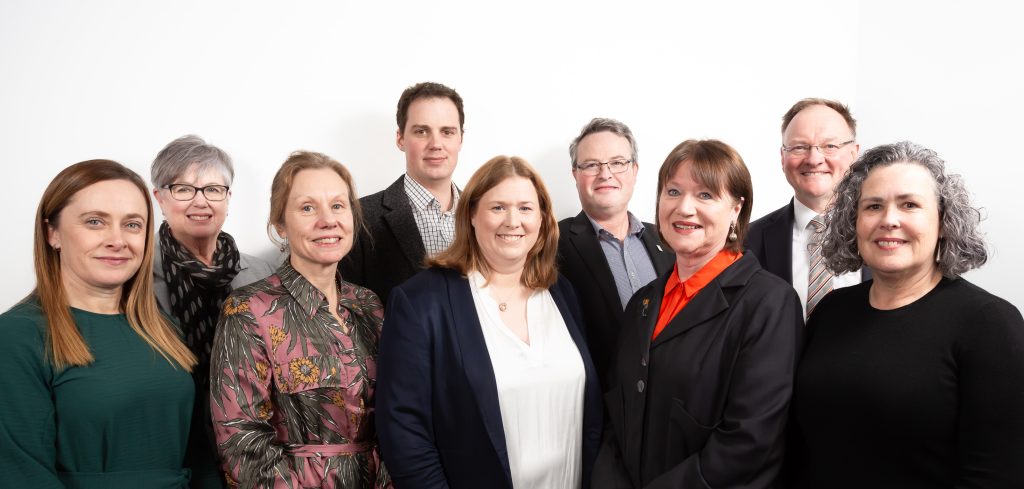 Chair: Professor Natalie Brown (3rd from left)
The Chair of the Board, Professor Natalie Brown, is the Chair of the Academic Senate at the University of Tasmania. She has previously held positions as Director of the Peter Underwood Centre, Director of Academic Quality and the Tasmanian Institute of Learning and Teaching, and Program Director of the Bachelor of Teaching program – all at the University of Tasmania. She began her career as a teacher of 7-12 Science and Mathematics, in both the North-West and Hobart, and has continued to have an active interest in school education, particularly through Board appointments including terms on the Tasmanian Catholic Education Commission; Guilford Young College; St Virgil's College; Claremont College, and the National Schools Resourcing Board. Most recently Natalie was co-Chair of the Premier's Literacy Advisory Panel.
Natalie has had an ongoing relationship with TASC, being a member of the Framework Advisory Council, the TASC scaling committee and through stewardship of the University Connections Program. She is looking forward to working with the TASC team in this next phase of its operation.
Board members:
Bobby Court
Donna Bucher
Kathy Cameron
Kristy Pereira
Sam Thompson
Shaun Sargent.