The Tasmanian Certificate of Education (TCE) is a qualification available to Tasmanians who reach the prescribed standards. The TCE is primarily designed for those completing the senior secondary years of education and training. Watch the video What is the TCE?
To receive the TCE a person must meet the requirements for standards in: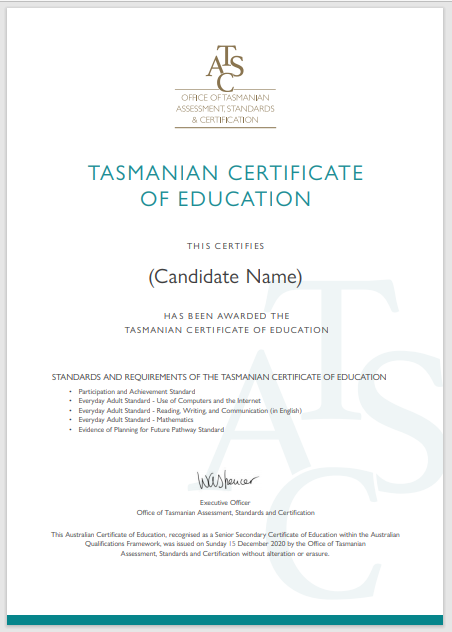 'everyday adult' reading, writing and communication (in English)
'everyday adult' mathematics
'everyday adult' use of computers and the internet
a prescribed level of participation and achievement in education and training (120 credit points).
These requirements can be met in different ways, in different settings and over different periods of time.
Senior secondary students can use the TCE Course Planner to check they are on track to meet the TCE standards and credit points needed to receive the TCE.
Students must meet the standards to achieve the TCE to receive an ATAR. See University entrance.