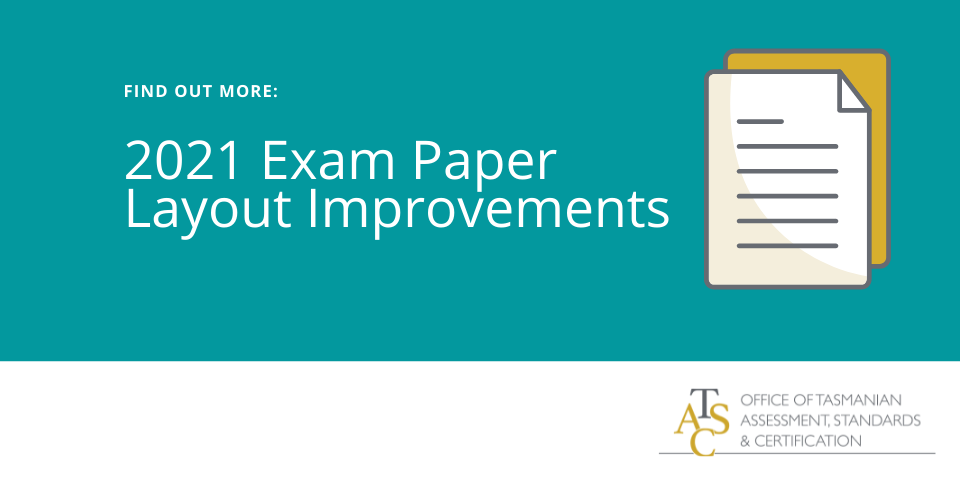 There are minor exam layout improvements to the 2021 written exams, including adjustments to the exam cover page and a 'Guide to the Exam Structure' quick reference table on the inside cover. There is also a marking bar (in exam booklets were students record their answers in the booklet) for markers to record the marks awarded.
Importantly:
2021 Exams – Front Pages
We have published the front page and the Guide to the Exam Structure table for the 2021 exam papers (below) so students can become familiar with the new cover layout before they sit their exam.
If you have any questions about your exam, please talk with your teacher. See Preparing for exams for general information about getting ready for end-of-year exams.